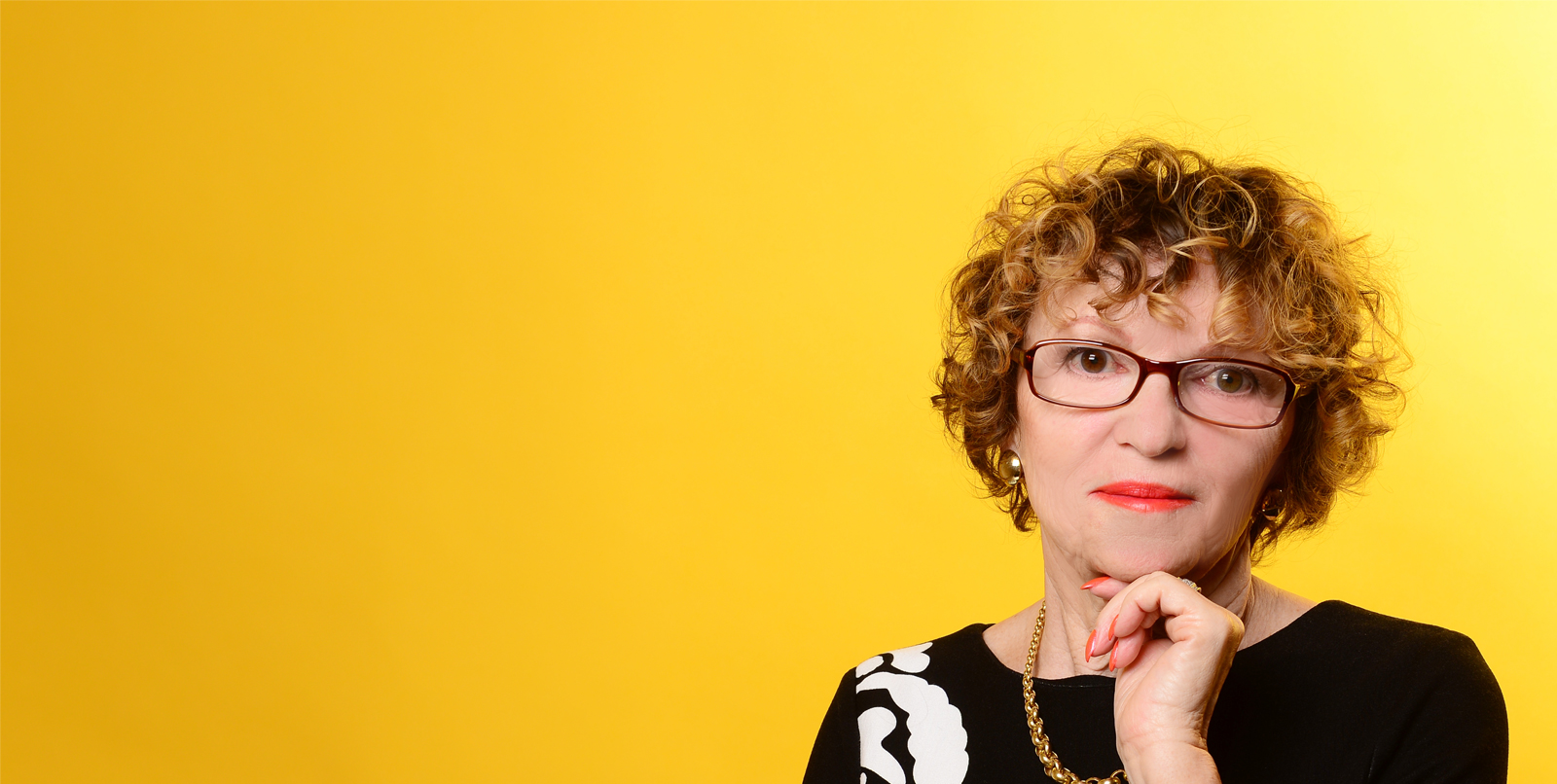 I help stressed, overwhelmed and confused Millennials re-discover
their path to a meaningful,  prosperous and happy life. 
Be clear – Be free – Be moving!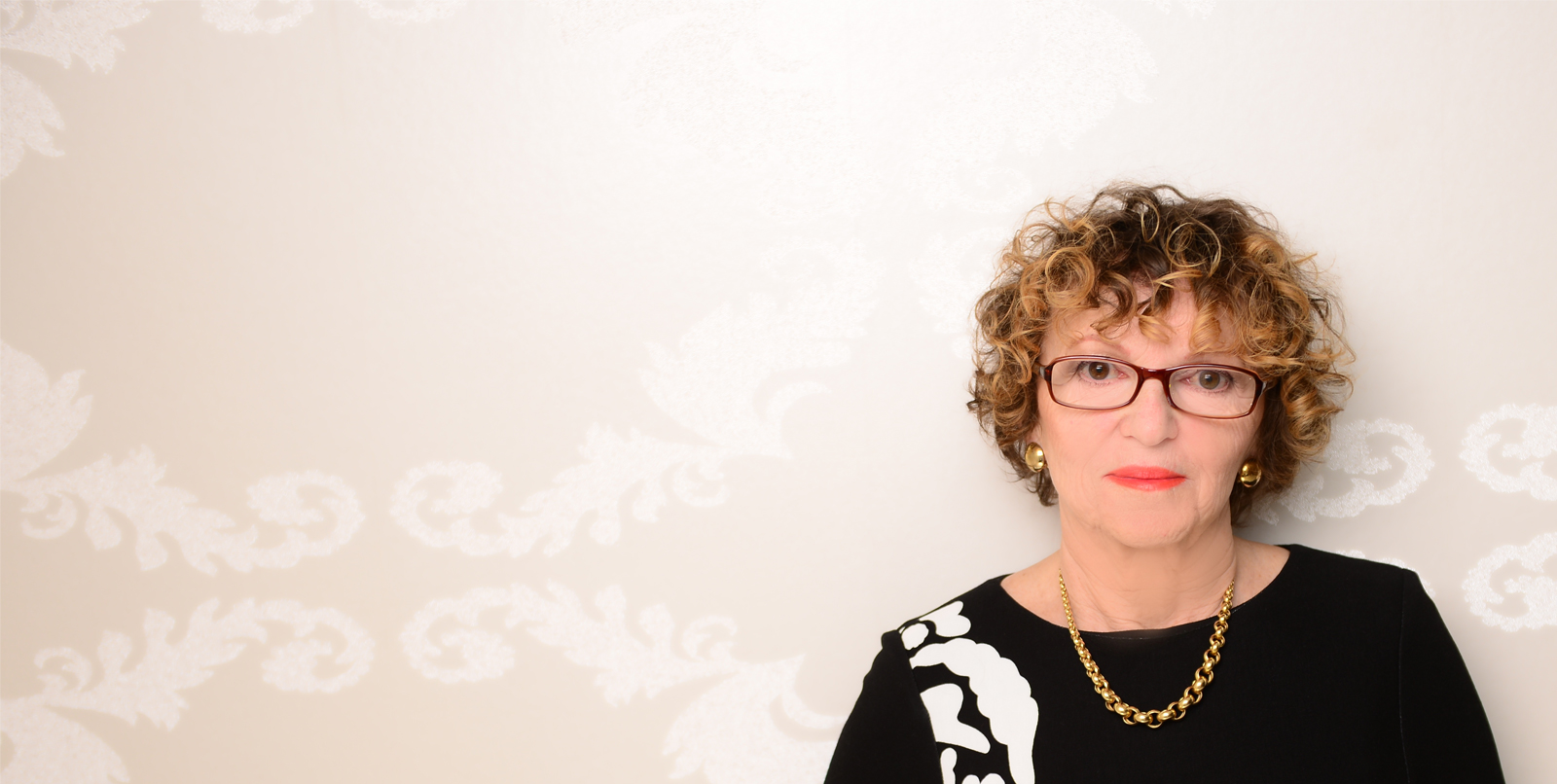 Get clear – Get unstuck – Get moving!
Feeling stuck in a rut? I help you overcome your inner blocks & limiting
beliefs so you can finally start moving towards your dream life.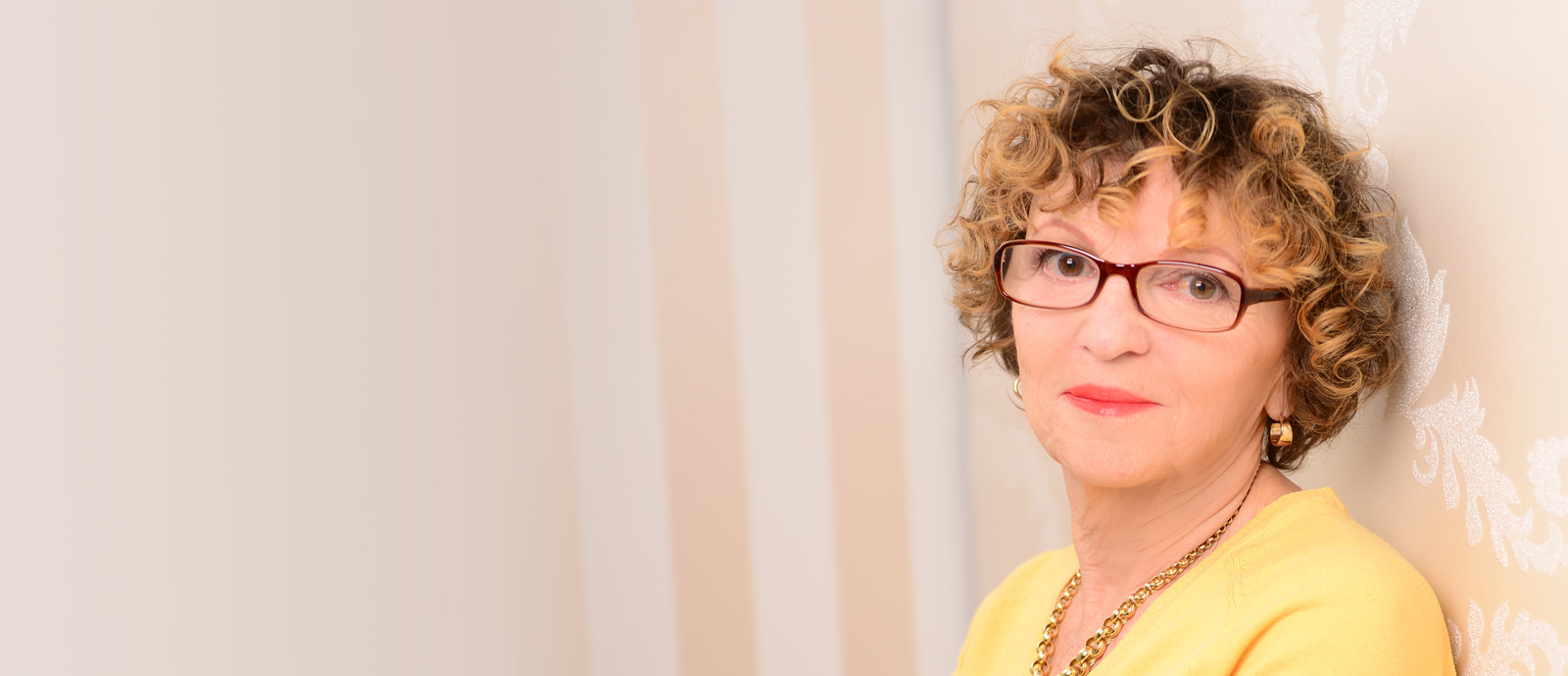 Dream-Dare-DO!
I help you ignite a more fearless approach to
life – one that let's you take bold action so
you can fail forward into a thriving future.
Get your FREE "Success Cycle" eBook Now!
Feeling stuck and frustrated, stressed and overwhelmed?
---
Welcome! You are in the right place!
You are probably reading this because something is not going quite right. No surprise! In today's fast moving world life can easily be overwhelming. Career, family, friends, hobbies – are pulling us in all directions. Even the most focused of us can become distracted by seemingly never ending demands and fall into a vicious cycle of procrastination and frustration.
Or you feel stuck in a rut but have not idea what is stopping you from achieving your goals; don't know what stands in your way.
Or maybe you are looking for more meaning, for true purpose in your life but don't know what the first or the next step could be?
Whatever it might be, you are in the right place.
I believe it's time to ignite a more fearless approach to life and really go for "it", whatever your "it" might be.
I believe it's time to approach life boldly, time to take some risks, and fail forward in order to succeed in a BIG way.
I believe NOW IS YOUR TIME!
Check out what we offer. It can change your life!
Make an appointment for a complimentary "CLARITY" session to experience for yourself how coaching can help you.
I look forward to hearing from you.
Barbara
Services Offered
Here you will find everything you might want or need to get better, more fulfilling and meaningful results in your life.
Coaching, Group Coaching, Online Challenges & Programs, Retreats, Mastermind…
Mastermind
Are you ready to take a quantum leap in your life and/or your career? Join our Mastermind Focus Group to move forward faster and smoother than you ever though possible  …
Resources
My 1. recommendation is to read "To Be or Not To Be – The Choice is YOURS!"  I wrote it to give anyone who is interested in living a life of true choice a real STEP-BY-STEP PLAN to get there…
Barbara's Media Page
Barbara is a renowned international speaker, trainer and a certified master coach with over 22 years of experience. Her speciality is LIFE COACHING you to a fulfilled, meaningful life…
Blog
---
Let me share a post I read in a forum. It was about self-consciousness and being good enough: I decided that I'd go to McDonald's to get some food. Now I'm not overweight, but I do like McDonald's and I work a lot so there are times when I end up there too often. On...
read more
Gudrun
"I have to say that working with you has given me great inspiration and confidence. I feel though as I have drifted away from our aim and have a lot of caching up to do! it seems like I haven;t been serious enough since before summer.
The last few months I have been taking on signficantly more responsiblity within the business throughout Europe. We are at a rapid growth period where every hour is fully used. It is a lot of fun and I am enjoying my new role very much I give a great deal of credit to your Coaching and Masterming group as working with you has given me more courage and energy.
Barbara, I know people will get result when they go through that course guided by you."
Sharon Macnish
Director of Professional Education, Letchworth Center for complementary Medicine, England
"Bara is that rare breed of person; not only a woman who has a clear vision of where she is going and what she intends to achieve but also one who can clearly implement a plan and bring it to fruition.
Most of use have strengths that make us effective to initiate a projects, or run with it for a certain distance, or complete and manage different parts of a project.
Barbara manages all stages and with equal enthusiasm and commitment – this is quite a rare talent She does not give up when the going gets tough and she ensures that you don't give up either. This clarity, commitment, tenacity and tidiness are wonderful qualities in a personal life coach and trainer With Barbara you get the whole team in one person!"
John Lewis
"You are a natural leader and coach because you really care what happens to your members. I enjoy working with you and have already reached more of my goals in the last 3 months than I expected for this full year. It is amazing. How much more I get done when I am accountable. This is fun!"
7 years ago
Vitalia Yermolova

,

7 years ago my life changes tremendously, when the world of subtle energy was introduced to me through Sahaja Yoga – internationally practiced universal methodics of spiritual self-realization. I mage a first step towards my balance and growth. Many people in our world do not care about this, though, certainly, all of us need it very much! But fortunately, there are such people, who are interested in supporting the others and giving them inspiration to grow and blossom. These realized sould become the sources of immense positive energy, love joy and balance. You are one of these rare people, BarbaraI wish you all the best in the noble activities, and sincerely hope that the light you have inside you will light thousands of other hearts!
You could be the best female
Morgan Standal

,

"You could be the best female Coach on any level because you really care. All you have to do is get someone to market you with the same passion you coach us."
Barbara, Du bist wirklich einzigartig
Frauke

,

"Barbara, Du bist wirklich einzigartig. Immer geradeheraus und absolut dem Erfolg deiner klienten verpflichtet. Ich habe mehr von Dir gelernt, als iches je fur moglich gehalten hatte. Deine Unterstutzung hat mir uber einige wirklich grobe Hurden geholfen.

Ich werde in Deinem Program bleiben und habe jetzt auch meine beste Freundin von Dir uberzeugt. Sie kann die positiven Veranderungen beimir kaum glauben Tausend Dank"
It's lighting the drive inside me
Glasgow, Scotland
,
I've let be muffled for too long. Just what I needed! I really appreciate your European perspective. Most of the inspirational material out there just now is from America and feels a bit "over the top". Yours feels nice and grounded but just as dynamic. Thanks!
I'll be recommending your book, especially as I have more evidence of my transformation to demonstrate. 🙂 Many thanks and lots of wishes of happiness to you!
short writing on Dreams is so touching and inspiring
I have great plans to change the world and I'm young and a student. I'm thankful that you gave the first chapter free. I READ IT SEVERAL TIMES A DAY. IT'S THAT GOOD. LOVE YOU AND GOD BLESS.
"To Be or Not To Be: The Choice is YOURS" is a wonderful, practical and clearly written workbook
I love the quotes and other references you make to a myriad of resources. If you REALLY want to make your dreams come true, then USE this book to address those fears, the negative self-talk, and commit todoable steps to make it happen. I so enjoyed having you on the radio show.
I started reading your "Choices" book tonight.
I've read 3 other books on goal setting, knowing your vision etc during the last week so it's all familiar information but somehow your book really spoke to me. I was fighting back tears as I read and made notes. I'm up to about p46 now. I love the Mandela speech and I've got to stop playing small.
And making the dream, the vision, the mission a reality has to be right up there. I really am focusing and concentrating on all of this. Thank you Barbara
I love your "Meet Yebut". I'm very impressed that T Harv Eker wrote the foreword.
Thank you Barbara Hofmeister for such a life changing book.
I can honestly say that after attending many self help/motivation seminars, listening to all the big names in motivational speakers arena and doing all the positive thinking possible, the To Be Book is the one that has lit a fire under my butt! It hit home with a wake up call that time is running out on living life to my dreams and expectations. It has forced me to analyze things that I have not thought about, write them down and write down the actions for me to make a change in my life.
What a great book! I couldn't stop reading it.
Barbara Hofmeister has written a great "get off your butt and make it happen" book. In it she gives us exercises to help us create the life we dream about, take control of our destiny, spread our wings and step out into the greatness of our imaginations and dreams.
This is a great book for readers of any age. Those who are just starting out in life,and those who are at a crossroad. It is for anyone who is uncertain of the future and needs a gentle push in the right direction.
I love Barbara's book because you cannot skip anything in it.
Author of "Walk in Peace" and "My Soulful Journey"
,
This book requires you to do the work in order to obtain the success. All of the exercises make you think and really do some soul searching. A lot of people want success, but they have no idea what they really want, or a plan on how to get it.
Love your book Barbara!!
I LOVE your book
I LOVE your book because it is right in alignment with my own philosophy. I also know the power of taking action. I like that it is a workbook and that people are doing life changing processes to change belief and perception.
This is a wonderful accomplishment that deserves a #10 on the self esteem meter. One thing I know for sure is that our point of attention is our point of attraction, so putting out attention on what is going right and all the wonderful things that have and are happening will attract more of the same!
I LOVED that!
Life truly does hold only the best for you!
You are already a success!
Thank you again for joining us on our show! Your are a wonderful guest! Let's do it again soon!
The book "To be or not to be- the Choice is Yours"
The book "To be or not to be- the Choice is Yours", written by Barbara Hofmeister is really amazing and unique. It's a guide on your way to make your goals come true. The language of the book is really simple. Very important ideas are explained clearly and precisely. Thanks to the division into several chapters you can easily find the one you need. All the chapters are connected between each other and devoted to the most important topics about self-esteem, recognition, belief, dreams, and goals.
TO BE OR NOT TO BE – THE CHOICE IS YOURS!
Executive President's Team Herbalife International
,
Dear Barbara
In life we often need a new good book "as a friend". This is the moment when we go to the bookstore and we know there will be something that brings us forward; something that inspires us to keep going on and to make the right choice in the next moment in our life. With "TO BE OR NOT TO BE – THE CHOICE IS YOURS!" you never feel alone, because you, the writer, starts to communicate directly with us, the readers. I'm happy to have a new excellent "Book Friend" with "TO BE OR NOT TO BE – THE CHOICE IS YOURS!". With your strong message in your Book, TO BE OR NOT TO BE, I keep on going to do the best I can in my life.
I like to invite and inspire everybody to do the same
The TO BE book by Barbara Hofmeister
The TO BE book by Barbara Hofmeister ranks in my list of best books next to those by Zig Ziglar, Napoleon Hill and Tom Peters. You've got two options: not read it for whatever excuse, and live your life at the same level of excuses … and keep on complaining on how tough life is for you … or read it, act up on it, and expand your life to it's highest potential. The choice is yours. I already read it and can recommend you to do the same.
Tonya Melendez on facebook on July 13, 2011
Since our interview & reading your book, my life has been forever changed! I am so grateful to YOU Barbara Hofmeister!
All my love
To be or not to be – the choice is YOURS!
#1 NY Times and Wall Street Journal Bestseller

,

,

In this book Barbara helps you recover your dreams and offers you the roadmap to your personal success. Now all you need to do is follow through. The steps and techniques she lays out take you through an easy to follow process that will help you rediscover your purpose and passion. It will also help you define the beliefs and fears that have been holding you back. It's a powerful process that can completely transform your life. However, this is not a reading book. It takes some effort from your side to actually do the exercise offered herein. You have the choice to put this aside half read or to make a commitment to yourself and your loved ones to truly live the life of your dreams.
Meet Barbara
Barbara Hofmeister, who is known today as a best-selling author, a renowned international speaker, trainer, and a certified Master Coach, pushed uphill for much of her life. That is why she got so deeply involved in the topic of personal growth and development and is set on making it easier for the people she works with.
Sign up for your FREE Success Cycle eBook here!