"Ability is what you're capable of doing.
Motivation determines what you do.
Attitude determines how well you do it." – Lou Holtz
Are you ready to take a quantum leap in your life and/or your career?
Are you ready to step your game up a notch?
Because of my strong personal involvement, I can only run these twice a year.
OUR NEXT MASTERMIND GROUP STARTS September 1, 2017
and only 12 people can join
Will you be one of them?
Are you ready? Is this YOUR time?
Spring and summer are the time of growth in nature and in the same way nature growth back to its full strength and beauty, so can you. The only difference is that YOU HAVE A CHOICE! You can choose when your Springs and Summers occur and maybe that is what makes it so difficult for us. Just look at these small examples and tell me
How many times have you wanted to tidy your desk or drawers of all the clutter – but it hasn't happened?
How many times have you wanted to start changing your diet or getting more exercise?
How many times have you wanted to put a great idea into practice but did not have the focus (or the daring) to pull it through?
This will change NOW!
You have the Choice!
I invite you to join a small group of like-minded people who have made their choice to grow NOW, who have made their choice to make changes and improvements in their lives NOW. Are you interested? Interested in participating in a Mastermind Focus Group – a group that works closely together to exchange and brainstorm ideas, to support each other, to form dream teams and maybe even build something together? In all cases – to be a group of people who are ready to grow and move forward faster and smoother than ever? I invite you to…
join us IF…
You are open for real change and growth!
You enjoy a lively discussion!
You value honesty and integrity!
You want to get inspired!
You still have dreams, desires, and goals!
You want to move forward faster!
We will meet on a weekly basis and start out on a successful journey that will benefit us ALL! We will share past experience and future visions and see for ourselves what works, how and why. Together each can and will achieve more – that is a promise! Napoleon Hill, in his book "Think and Grow Rich" talks in depth about the Mastermind Concept. He suggests putting people together with different skills to work towards a common objective. To get started our common goal will be 'more success and satisfaction in our daily life'. How does that sound? Let's discover together what is keeping YOU from greater joy and fulfillment.
"OBSTACLES ARE THE THINGS WE SEE WHEN WE TAKE OUR EYES OFF OUR GOALS."
– ZIG ZIGLAR
Become part of a worldwide group that has committed to a plan, a process, a vision and a more meaningful future. In this group of like-minded people, you can inspect and improve your life in a very effective way.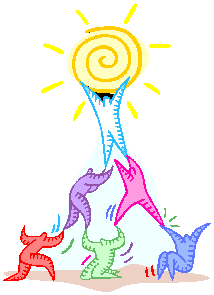 The Mastermind Focus Group is by invitation only and runs for a minimum of 6 months and has a maximum of 12 members. We will meet online in our Live Conference room once a week plus have a locked and secret Mastermind Group on facebook.
This is a very limited offer – do not leave it unused!
I will start a new group only once or twice a year as everyone needs to begin at the same time. Also the price will have to go up next term as this work is very intense for me too. Make sure you are in this one – and be in it from day 1. You will not regret it!
Sign up now for the next Mastermind Focus Group
STARTING JULY 1ST, 2011
However sign up NOW as only 12 can join
only 97 $/mo
I am looking forward to our great adventure together.
"THINGS MAY COME TO THOSE WHO WAIT,
BUT ONLY THE THINGS LEFT BY THOSE WHO HUSTLE."
– ABRAHAM LINCOLM
Join the TO BE
Mastermind Focus Group
Mission Statement:
We are a dedicated, committed group of people who still have plans for their lives. We meet online on a weekly basis to bounce back ideas, brainstorm and create new projects or improve old ones, form dream teams, create synergy, support, learn and empower each other. Through our combined mind power and network we help each other to live in our purpose and reach our highest goals. I know this is a big statement but I have been running these Mastermind Groups for several years and when every member takes the group and its potential serious – as I will do – the results will be visible. There is no doubt whatsoever!!! However, we really want only committed people in this group! This is not for everybody. It is essential that you read the rules and make sure you really want to actively participate. We do not want re-active people. We want pro-active participants. That is why we have rules and before you book your place you need to be aware of them. Here they are, the Rules for TO BE Mastermind Participants:
All exchange within the group is confidential
We respect each others uniqueness
We exchange ideas and give feedback
We support and help each other
We network and introduce
We work together with integrity
We commit to meet online on a weekly basis!
If you can agree to the above and are ready to make a move forward – towards your personal destiny – click the add to cart button underneath now and join our next TO BE Mastermind Focus group while there is still space. Remember, there will be a maximum of 12 participants.
ONLY 97 $ A MONTH!
Sign up NOW before the 12 spaces are gone
After the first 4 weeks, both you and I will have the opportunity to decide if this is a good fit for you. If it is, you will stay in the TO BE Mastermind Focus group for the next 6 months and you will be billed accordingly.
"When we are clear on what we want in our life, it will show up but only to the extent we are clear." – Janet Bray Attwood
Welcome to the TO BE Mastermind. I will see you inside.
T.E.A.M. = Together Each Achieves Miracles
Barbara Hofmeister
PS. If you are one of those that don't mind to hustle, you have come to the right place at the right time. Join now before all 12 spaces are taken. PPS. We have lowered the price to less than is good for us so that everybody that wants to move to the next level can join. However, if you want to join us for our Mastermind cruise 2017 that will be at your own expense. If you are still not sure, listen to what Napoleon Hill says about the power of the Mastermind and get the chapter of his classic "Think and Grow Rich" by signing in underneath Here you have it directly from the men himself. It's a bit lengthy and old fashioned so you might need to listen to it several times to pick out the pearls of wisdom he has in there.