Coaching works because…
the coach is not involved in your life's drama and has therefor a fresh perspective.
a good coach stays detached and can see different options.
a good coach will help you find your own answers to life's questions.
a good coach will hold you accountable to the commitments you give yourself!
"Advice is judged by results, not by intention."
– Cicero
I will second that thought by Cicero. Hopefully by now you know me well enough to know that everything I do is aimed at helping YOU succeed; is aimed at helping YOU lead a free and happy life and that I always try to make it as fast, as easy, and as painless as possible 🙂
Isn't it weird that we are afraid of change and rather stay stuck in a situation that is unpleasant and sometimes even downright painful and in some cases even life threatening (i.e. abusive relationships, jobs we hate, obesity etc.)? Why is that?
In most cases it is because the known seems easier to cope with than the (yet) unknown.
But how can something that is really painful seem easier than moving towards a happier life? It is because what we have right now seems "secure", it's here and we did not fall into it overnight. We got ourselves into the situation over a period of time until it became our truth, our comfort zone – no matter how uncomfortable it might be.
A good coach will be able to pinpoint that very quickly and has an arsenal of tools that can move you out of the situation and onto a path of a happier, easier life. I have had many clients where this happened with just one or two sessions.
My question is: Do you want to continue on your path of discontent, frustration and in some cases downright suffering or are you willing to take charge of your life starting TODAY?
If you want or need some areas in your life to change, consider getting coaching. It will help you see new perspectives and gets you on a better path to a happier, more fulfilled future.
The choice as always is yours!
Ask yourself where you will be 5 or 10 years from today
if you keep doing what you have been doing?
Will that satisfy you?
Is it what you want your life to look like?
If not, take action and contact me. In most cases it only takes a few sessions to start you on your way.
Or do you want to continue as you are?
IT'S YOUR CHOICE!!!
If you want to get unstuck, if you want to move forward to a better future, set up an appointment for an introductory complimentary coaching session with me asap.
Due to time constrains I can only do 3 to 4 of these sessions per month so get in touch asap to make sure you get one of them. It will help you gain clarity and see a vision for your amazing future. You will leave the session feeling renewed and re-energized knowing what steps to take. The session also gives us the opportunity to see if we are a good fit and whether you want to work with me for more in depth coaching.
Start moving now. Do not wait until it really hurts!
In Life, you cannot wait for 'it' to get better, instead, take action and make it better!
Your Life and The Results You Create are in Your Hands!
Make sure this is the life you truly want. If not – take action now and contact me.
I offer FOUR OPTIONS in coaching:
'TO BE SUCCESSFUL' GROUP COACHING – ONLY $97/MONTH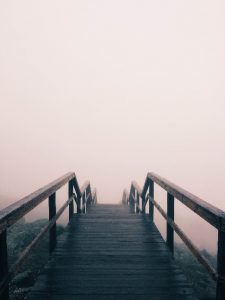 In this group coaching, we meet twice a month online for about 90 minutes each time and I will take you step by step towards your amazing future. Whenever time permits we will do hot seats and address the challenges and emotional blocks you might have. I will give you tools and techniques that will get you unstuck and help you overcome whatever problems and attached feelings you might have. Many of these techniques will be "take away" tools which you can use for the rest of your life whenever you need them. After each session, you will have a plan of action that moves you closer to your dreams and your goals.
Don't worry if you have to miss a session. They will be recorded and posted in our membership area as will all tools and worksheets we will be using.
The TO BE INNER CIRCLE MENTORING AND COACHING

For Coaches!
– ONLY 197 US$/MONTH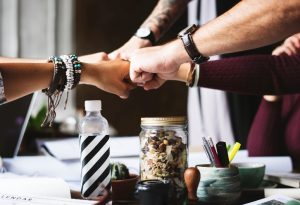 Inner Circle Mentoring and Coaching is especially for coaches, speakers, and healers and is done in a small group setting. We will work closely together on fulfilling your dream of a meaningful, successful life in your chosen area of expertise. In this intimate group, we not only work on life's challenges and mindset issues but also on things around your coaching business.
We will discuss coaching models, pricing, niches, message to market, best practices to find clients, web presence and easy to learn coaching techniques. I will answer your questions and will help you wherever I can. This is a unique opportunity!
You will also have the possibility to become part of a small referral network of coaches and healers. We offer 25% of the first month of coaching fees to each other as the referrer. It not only helps to get you clients but also the opportunity to meet wonderful colleagues that have the same passion as you do.
We meet once a week per video conference. Part of it will be teaching and mentoring and the other part hot seat coaching. You can send your questions in in advance and will also have direct access to me during our weekly sessions which will all be recorded and posted in the member's area should you not be able to make it one week.
What is the difference between Coaching and Mentoring?
Coaching helps you find your answers and holds you accountable while putting them into action thus creating new and better results.
Mentoring is more like a consultation done by someone who has been there, done it and helps you do it too. Mentoring is advice, coaching is guidance.
'TO BE ELITE' COACHING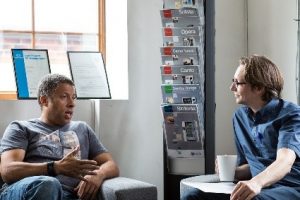 Elite Coaching is private one-on-one coaching with me via video conference line. I only coach an elect few private coaching clients. Please, apply for a complimentary "Clarity" session so we can meet and see if we are a good fit and want to work with each other.
I look forward to helping you fulfill your dreams.
With Love and Appreciation
Barbara